Descargar BBC: El Planeta Vivo -DVD12 Torrent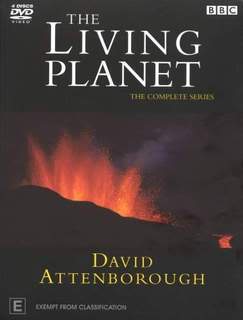 DVD 12. Nuevos mundos. http://www.mediafire.com/?irwqdmjyqd2 http://www.mediafire.com/?ktgcyzwcjmk
Genero:
Documental
Formato:
XViD
Fecha: 06/15/2010
Idiomas: English, Español
Tamaño: 2.69GB
Descargar Torrent
TÍTULO ORIGINAL: The Living Planet: The Building of the Earth

AÑO: 1984.

NARRACIÓN: David Attenborough.
PRODUCCIÓN EJECUTIVA: Richard Brock.
PRODUCTORES: Ned Kelly, Andrew Neal, Ian Calvert, Richard Mathews, Adrian Warren.
INVESTIGACIÓN: George Chan.
MÚSICA: Sarah Class.
PRODUCCIÓN: BBC.
DURACIÓN: 50 minutos aproximadamente.

SINOPSIS DE LA SERIE: "El Planeta Vivo" es una serie documental de la BBC, escrita y presentada por David Attenborough en 1984. Esta secuela de la pionera "Life on Earth" es un estudio sobre los mecanismos usados por los organismos vivos, incluída la especie humana, para adaptarse a su medio ambiente. Cada uno de los doce episodios de 50 minutos presenta un hábitat diferente. La componen 12 capítulos:


•01. La construcción de la Tierra.
•02. El mundo helado.
•03. Los bosques del Norte.
•04. La jungla.
•05. Mares de hierba.
•06. Desiertos abrasadores.
•07. Nuestro cielo.
•08. Las aguas dulces.
•09. Los márgenes de la Tierra.
•10. Mundos aparte.
•11. Los grandes océanos.
•12. Nuevos mundos.

Peliculas del mismo genero ...