Descargar God Help The Girl Torrent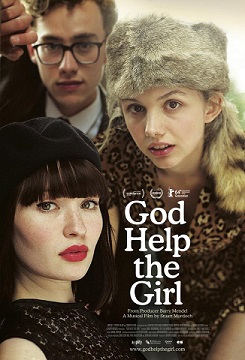 Eve, una joven de Glasgow internada en un hospital, escribe canciones para superar los problemas emocionales que la han llevado hasta allí. Un día conoce a James y a Cassie, dos músicos que, al igual que ella, se encuentran en plena encrucijada vital. Musical escrito y dirigido por Stuart Murdoch, el vocalista del grupo Belle & Sebastian.
Genero:
Musical
Formato:
XViD
Fecha: 01/23/2015
Idiomas: English, Español
Subtitulos:
Español
Tamaño: 4.36GB
Descargar Torrent
Título original God Help the Girl
Año 2014
Duración 111 min.
País [Reino Unido]
Director Stuart Murdoch
Guión Stuart Murdoch
Fotografía Giles Nuttgens

Reparto: Emily Browning, Olly Alexander, Hannah Murray, Cora Bissett, Pierre Boulanger, Sarah Swire, Mark Radcliffe, Stuart Maconie, Ann Scott-Jones, Josie Long, Pauline King, Kath Howden, Alex Klobouk, Paul Flanagan, Michael Drum

Productora Barry Mendel Productions / British Film Company / HanWay Films / Amplify
Género Musical. Drama. Romance
Peliculas del mismo genero ...