Descargar Grace: The Possession Torrent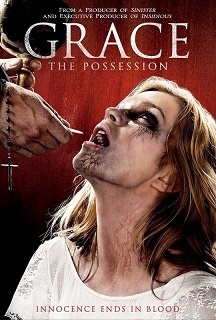 La historia se centra en Grace, una estudiante de 18 años de una escuela Católica que se muda a la universidad sin haber probado el alcohol, las drogas y el sexo. Un día, algo oscuro se apodera de ella, y su actitud cambia de forma radical. La película ofrece a la audiencia una perspectiva en primera persona singular de un poseído como nunca antes se había visto.
Genero:
Terror
Formato:
XViD
Fecha: 12/29/2015
Idiomas: English, Español
Subtitulos:
Español
Tamaño: 4.14GB
Descargar Torrent
Título original: Grace: The Possession
Año: 2014
Duración: 87 min.
País: [Estados Unidos] Estados Unidos
Director: Jeff Chan
Guión: Jeff Chan, Chris Pare
Reparto : Alexia Fast, Daniel Arnold, Madeleine Arthur, Lin Shaye
Productora: Automatik Entertainment / Colony Pictures / Oddfellow Entertainment
Género : Terror | Posguerra española

Peliculas del mismo genero ...