Descargar The Colombian Connection Torrent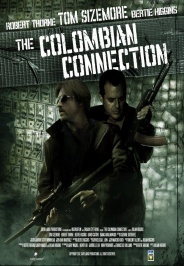 El año es 1976 y es un año peligroso en el estrecho de Yucatán. El hombre es Jack Hooks, un ex policía creado por su compañero corrupto y enviado a la cárcel por un delito de drogas que no cometió.
Genero:
Accion y Aventura
Formato:
XViD
Fecha: 02/24/2017
Idiomas: English, Español
Subtitulos:
Español
Tamaño: 4.36GB
Descargar Torrent

Título original: The Colombian Connection aka Through the Eye
Año: 2011
Duración: 100 min.
País: Estados Unidos Estados Unidos
Director: Julian Higgins
Guion: Bertie Higgins, Julian Higgins, Larry Madill
Música: Dan Martinez
Fotografía: Aaron Moorhead
Reparto: Robert Thorne, Tom Sizemore, Bertie Higgins, Bianca Malinowski, Kevin Anthony Brooks, Ryan Caldwell, Howard McNair, Joe Gerety, Suzanne Gutierrez, Marshall Lytle, David Castro, Vianessa Castaños
Productora: Cayo Largo Productions / Dragon Eye Films
Género: Acción. Thriller | Crimen. Años 70. Drogas
Peliculas del mismo genero ...