Descargar The Mechanic Torrent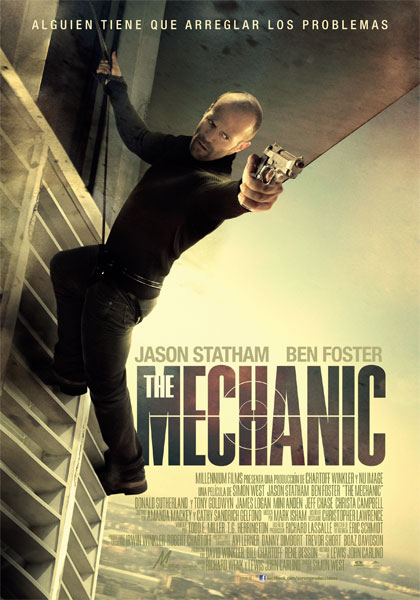 Arthur (Jason Statham) es un asesino a sueldo que le enseña a su aprendiz el arte de matar. Lo que no sabe Arthur es que su pupilo tiene un vínculo con una de sus víctimas.
Genero:
Accion y Aventura
Formato:
XViD
Fecha: 07/7/2011
Idiomas: English, Español
Subtitulos: English, Español
Tamaño: 4.36GB
Descargar Torrent
The Mechanic

Dirección: Simon West
País: USA
Año: (2011)
Género: Acción
Guión: Richard Wenk, Lewis John Carlino
Producción: René Besson, Robert Chartoff, William Chartoff, Rob Cowan, Marcy Drogin, Avi Lerner, John Thompson, David Winkler e Irwin Winkler
Música: Mark Isham
Fotografía: Eric Schmidt
Montaje: T.G. Herrington y Todd E. Miller
Vestuario: Christopher Lawrence
Estreno en España: 25-02-2011

Reparto: Jason Statham, Ben Foster, Donald Sutherland, Tony Goldwin, Mini Anden, Christa Campbell
Peliculas del mismo genero ...